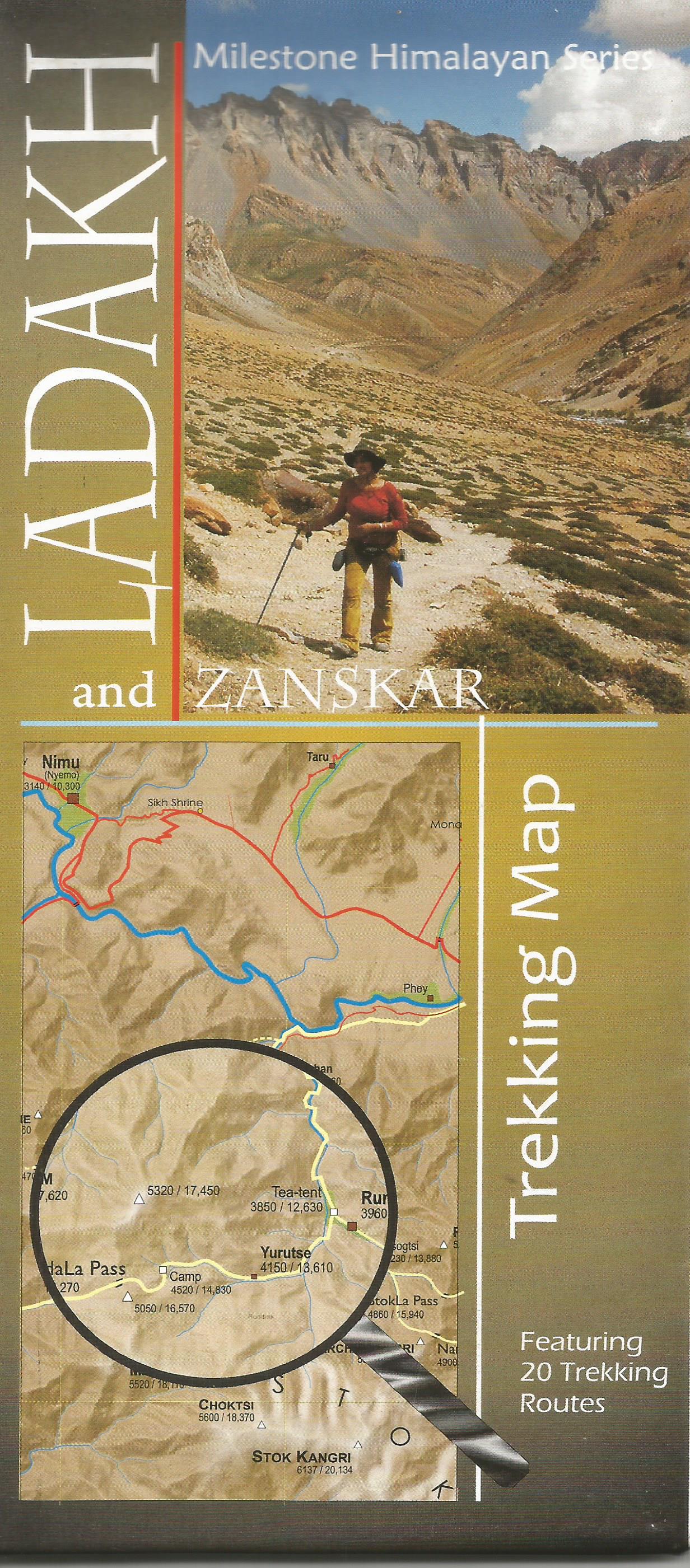 Ladakh & Zanskar Map: NORTH
Section
Detailed, easy-to-read fold-out map showing all major trails and roads. Relief-shaded so that users can
visualise the lay of the land, picturing mountain ranges and other physical features with ease.
The map comes in two sections, printed on either side
of the sheet: the North section, covering Nubra, the Indus
valley and part of the Zanskar mountains; and the South
section, that includes the Zanskar valley, the Great Himalayan range and Rupshu and Tsomoriri Lake.
The map covers over 20 trekking routes -- from the popular Markha Valley and Lamayuru-Zanskar-Darcha trails to the wild, strenuous treks across the Zanskar and Ladakh ranges and from the shores of Tsomoriri.
Most major settlements and campsites shown on the
trails, as also peaks, are marked along with their
altitudes, in both metres and feet.

Click to view a section of the map in true scale
Fold-out map in two parts,

North &


South,printed on either side of sheet